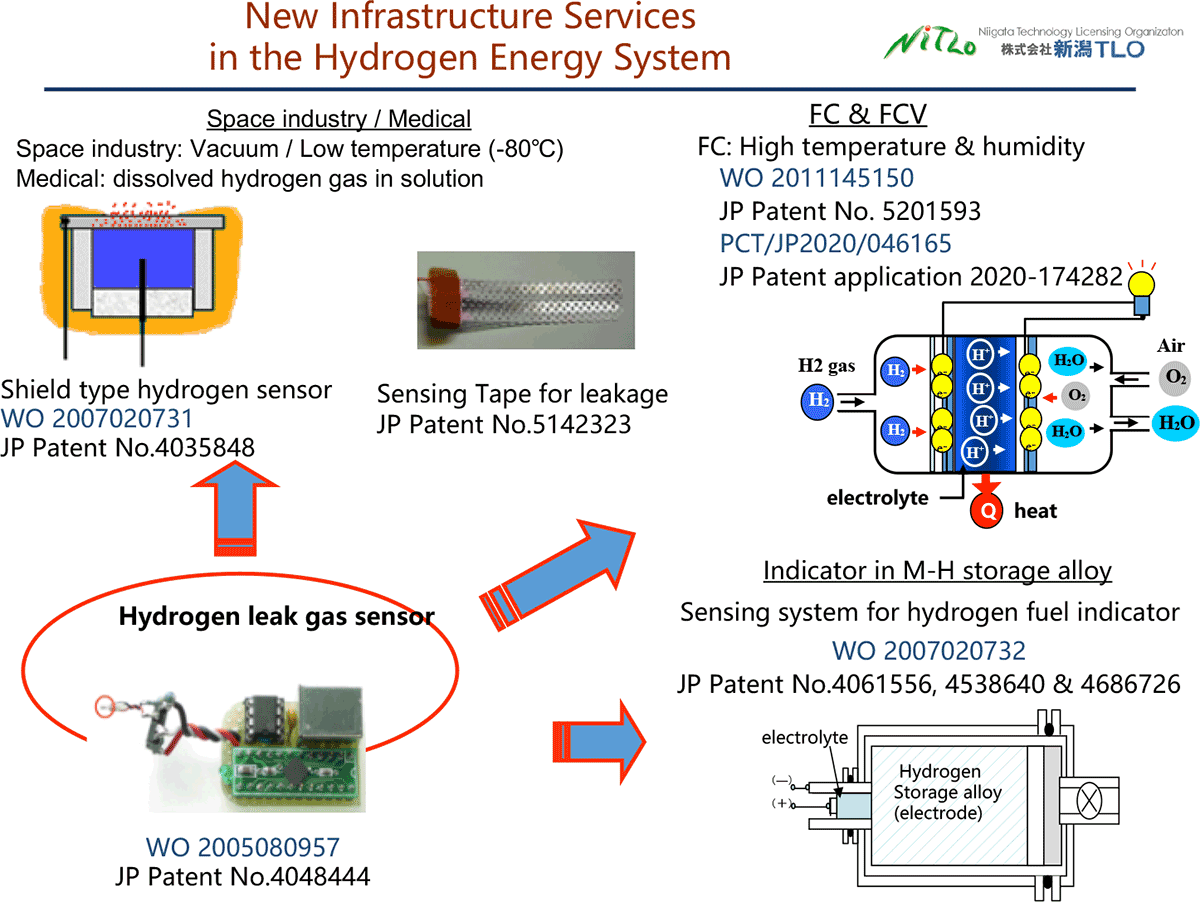 Technology transfer of "Hydrogen sensor" invented by Niigata University and our technology developmen
We have found out a new type hydrogen sensor at a research presentation organized by the university. It was just quite a find. Our team did well in the technology transfer by showing a prototype device. This achievement brought us a Japan's MEXT Award in 2006. In addition, it was elected as "the 100 top examples of technology transfer from around the world" in the Association of University Technology Managers (AUTM) in 2007.
The hydrogen sensor has been invented at a materials laboratory as useful application on an original experimental method. It was patented as "an EMF type quick hydrogen sensor". The most distinctive feature is the quick responsiveness and high sensitivity in a low hydrogen gas concentration region with a great gas selectivity. An intensive property of electromotive force (EMF) can make into a miniaturization form. The inherent EMF value of the sensor can give high reliability for the hydrogen gas detector.
By market research of technology with the inventor, various hydrogen sensors for different purposes have been developed as is shown in the figure. Recently, we have found a hydrogen gas sensor for all concentration regions. And, we will go further technology development for hydrogen energy society.